Press release with author's message

—From ArCS II News Letter vol.3—
ArCS II Newsletter No.3 introduced press releases issued in 2021 summer and fall with authors' messages telling their thoughts, future prospect, and backstories of their research projects. The topics include sources of ice core dust, the movement of a glacier sliding into the sea, and international data analysis on terrestrial ecosystems.

First high-resolution record of Greenland ice core dust sources over the past 100 years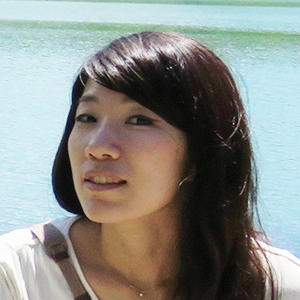 Naoko Nagatsuka
(Meteorology and Glaciology Group, National Institute of Polar Research)

I have been visiting Greenland for nearly a decade, working to shed light on the source of mineral dust flying onto the ice sheet. However, it is difficult to analyze dust preserved in Greenland ice cores, especially from interglacial periods, due to low density. This difficulty has made the study a challenging task for many years. This time, our recent analysis using scanning electron microscopy has succeeded for the first time in elucidating how the sources of dust in a Greenland ice core have changed over the past 100 years. These findings are essential in assessing the impact of climate change on Arctic environmental fluctuations. Therefore, I am very happy and proud of my contribution to the results. Using the new knowledge obtained from the research, I would like to further contribute to predicting future environmental changes in Greenland.

| | |
| --- | --- |
| Title | Variations in mineralogy of dust in an ice core obtained from northwestern Greenland over the past 100 years |
| Journal | Climate of the Past |
| Published | June 21, 2021 |
| Authors | Nagatsuka, N., Goto-Azuma, K., Tsushima, A., Fujita, K., Matoba, S., Onuma, Y., Dallmayr R., Kadota, M., Hirabayashi M., Ogata J., Ogawa-Tsukagawa Y., Kitamura K., Minowa, M., Komuro, Y., Motoyama, H., Aoki, T. |
| DOI | 10.5194/cp-17-1341-2021 |
| URL | https://cp.copernicus.org/articles/17/1341/2021/ |
See Press Release
Underwater seismometer can hear how fast a glacier moves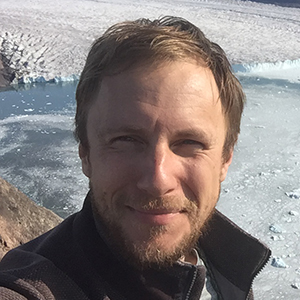 Evgeny A. Podolskiy
(Arctic Research Center, Hokkaido University)

Observations near marine-terminating glaciers are challenging but essential for understanding related rapid changes today and in the future. In our study, we deployed an Ocean Bottom Seismometer (OBS) next to a glacier. Such OBSs are used for monitoring submarine earthquakes near subduction zones offshore Japan. However, our station remained on the seafloor next to a Greenlandic glacier. The OBS was hidden from the harsh polar environment, giant icebergs, and one of the noisiest environments on Earth. As a result, we detected continuous seismic radiation from a glacier sliding, reminiscent of a slow earthquake. The tectonic slow-earthquake phenomenon was discovered in Japan ~20yrs ago. We find it also takes place under a glacier and provides an opportunity to investigate sliding. The story behind our study appeared in Nature Podcast, where one can listen to underwater sounds collected by our station. Next, we hope to establish long-term underwater observations near glaciers.

| | |
| --- | --- |
| Title | Ocean-bottom and surface seismometers reveal continuous glacial tremor and slip |
| Journal | Nature Communications |
| Published | June 24, 2021 |
| Authors | Podolskiy, E. A., Murai, Y., Kanna, N., Sugiyama, S. |
| DOI | 10.1038/s41467-021-24142-4 |
| URL | https://www.nature.com/articles/s41467-021-24142-4 |
See Press Release
Researchers find functioning of terrestrial ecosystems governed by three main factors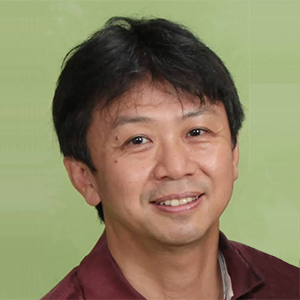 Hideki Kobayashi
(Research Institute for Global Change, JAMSTEC)

This study is the result of an international data analysis led by researchers in Europe and the United States. It also comprises the result of on-site observations at the international base in Alaska and prompt open data conversion, which was initiated via a joint research project between JAMSTEC and IARC in 2010 and has been continued by ArCS and ArCS II project for over 10 years. I believe that it will become more and more important to create comprehensive results through international collaborative research like this project. I would like to take the initiative to participate in future international collaborative studies and help produce results.

| | |
| --- | --- |
| Title | The three major axes of terrestrial ecosystem function |
| Journal | Nature |
| Published | September 22, 2021 |
| Authors | Migliavacca, M., Musavi, T., Mahecha, M. D., Nelson, J. A., Knauer, J., Baldocchi, D. D., Perez-Priego, O., Christiansen, R., Peters, J., Anderson, K., Bahn, M., Black, T. A., Blanken, P. D., Bonal, D., Buchmann, N., Caldararu, S., Carrara, A., Carvalhais, N., Cescatti, A., Chen, J., Cleverly, J., Cremonese, E., Desai, A. R., El-Madany, T. S., Farella, M. M., Fernández-Martínez, M., Filippa, G., Forkel, M., Galvagno, M., Gomarasca, U., Gough, C. M., Göckede, M., Ibrom, A., Ikawa, H., Janssens, I. A., Jung, M., Kattge, J., Keenan, T. F., Knohl, A., Kobayashi, H., Kraemer, G., Law, B. E., Liddell, M. J., Ma, X., Mammarella, I., Martini, D., Macfarlane, C., Matteucci, G., Montagnani, L., Pabon-Moreno, D. E., Panigada, C., Papale, D., Pendall, E., Penuelas, J., Phillips, R. P., Reich, P. B., Rossini, M., Rotenberg, E., Scott, R. L., Stahl, C., Weber, U., Wohlfahrt, G., Wolf, S., Wright, I. J., Yakir, D., Zaehle, S., Reichstein, M. |
| DOI | 10.1038/s41586-021-03939-9 |
| URL | https://www.nature.com/articles/s41586-021-03939-9 |
See Press Release