Announcement of the 2nd ArCS II Public Lecture "Indigenous Peoples' Lives and Culture in the Arctic – Living in the Era of Global Warming"
The Inuit, Saami, and other indigenous peoples have lived in the Arctic for more than several thousand years. They have established their unique lifestyle and culture, including hunting and nomadism.

In the first part, indigenous peoples from Northern Europe will introduce their history, culture, and lifestyle. Living in close contact with nature, they are vulnerable to the effects of rapid Arctic warming. They will also introduce the impact of environmental changes caused by Arctic warming on lifestyles, as well as the new challenges and benefits that have emerged.

The second part is a panel discussion. Young Japanese researchers active in the field of Arctic studies and part 1 speakers will discuss the impact of Arctic warming on indigenous societies and clues to solving the issues from diverse perspectives.

*As a pre-event, the Arctic board game "The Arctic" experience will be held before noon on the same day.
Outline
Date and time: March 11, 2023 (Sat), 13:00-16:00 (Japan Standard Time, GMT +9), door opens at 12:30
Venue: In-Person, Hitotsubashi Hall  , National Center of Sciences Building 2F, 2-1-2 Hitotsubashi, Chiyoda-ku, Tokyo (Online live streaming services are NOT available)
Organizers: National Institute of Polar Research, Japan Agency for Marine-Earth Science and Technology, Hokkaido University
Capacity: 200 people (first-come-first-served basis)
Target : Anyone who is interested
Language: Japanese, English *Simultaneous Japanese-English interpretation available
Registration: Pre-registration is required via the registration form . Free of charge.
Program
Speakers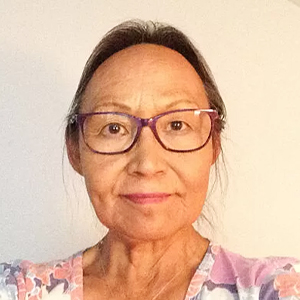 Navarana K'avigak' Sørensen
(Inuit cultural educator)
Born in Uummannaq in the Thule district of northwest Greenland, she moved to Qaanaaq in northwest Greenland as a child. She has worked as a translator and interpreter in Greenland, as well as a cultural researcher, storyteller, and traditional Thule drum dancer. She has worked with filmmakers from various countries for many years and appeared in the documentary film "Katinngat (Vanishing Point)" for the National Film Production Board of Canada. She currently lives in Denmark.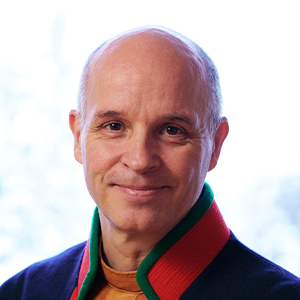 Rune Fjellheim
(Former Head of the Arctic and Environment Unit, Saami Council)
He grew up in an Arctic indigenous Saami community. He has been involved in Arctic and indigenous issues since his student days. After graduation, he worked in policy making and development for the Saami Parliament of Norway, the Saami Council, and the Arctic Council. He currently runs a consultancy company, which aims to provide an in-depth understanding of Arctic issues from various perspectives. His specialties include Arctic policy issues, indigenous policy development, multilateral negotiations, climate change, and Saami issues.
Ryo Kusaka
(Institute of Low Temperature Science, Hokkaido University)
Since the summer of his second year in high school, he has frequently visited Inuit villages in northwestern Greenland to live with the local people. Currently, he conducts research using experimental methods to reveal the wisdom that the local people have cultivated over the years, such as evaluating the performance of fur clothing for seals and foxes and analyzing the structure of dog sleds. His hobbies include skiing, mountain climbing, traveling, and collecting furs.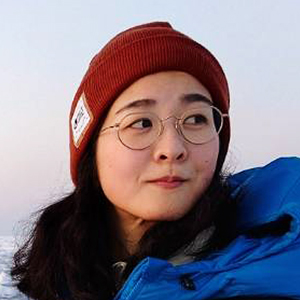 Kaori Ishii
(Center for Northeast Asian Studies, Tohoku University)
Her goal is to understand from multiple perspectives how waste pollution problems emerge with changes in society and the natural environment, and how people respond to them, and to contribute to solutions. She has conducted research in remote villages in Alaska, focusing on the resident's perceptions of the problems and their relationships with government and non-profit organizations. Her hobbies include walking and redecorating her room.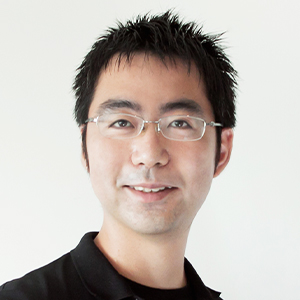 Yuya Nishimura
(NPO MIRA TUKU, esse-sense Inc.)
He holds a Master's degree in Human Sciences from Osaka University. He is involved in building innovation platforms that transcend sectors, occupations, and domains, and in supporting major companies in creating businesses, launching R&D projects, and searching for future trends. In the web media "esse-sense", in collaboration with ArCS II, he is currently publishing interviews with experts working on cutting-edge research in the Arctic.
Pre-event: Experience the Arctic Board Game "The Arctic"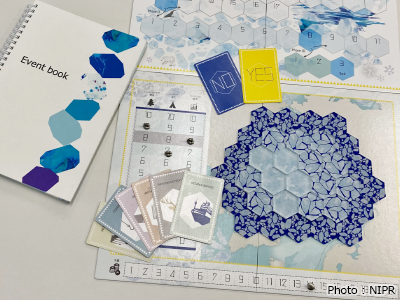 The Arctic board game "The Arctic " is a game about the present and future of the Arctic. What is happening in the Arctic? What research and policies are needed? Take on the role of an Arctic researcher, an indigenous person, or a developer and experience the transition of the Arctic!
Date and time: March 11, 2023 (Sat) 11:00-11:45 (Meet at 10:50)
Venue: Hitotsubashi Hall , 2F Conference Room 4
Capacity: 30 (first-come-first-served basis)
Target: Higher elementary school students to general
Languages: Japanese, English
Registration: Please access the registration form  for the public lecture and select "Yes" for the question about the board game experience. (Pre-registration required, free of charge)
*This event is for those who will attend the public lecture. Please note that you cannot participate only in the Arctic board game.
For Participants
The programs are subject to change.
In the second part of the panel discussion, live polling and questions to the panelists will be available via the interaction tool "Slido". We will inform you how to access "Slido" in early March.
There will be no lunch available for those who participated in "The Arctic" board game. Please plan to find your lunch outside of the venue.
At this event, measures will be taken to prevent infection and the spread of COVID-19.
Contact
Arctic Environment Research Center
National Institute of Polar Research (NIPR)
ArCS II Secretariat
E-mail: