Research Infrastructures
Archiving and analyzing data from survey observations in the Arctic is essential for Arctic research.
The facilities maintained and operated by NIPR, JAMSTEC, Hokkaido University, and the Japan Aerospace Exploration Agency (JAXA) are used as ArCS II research infrastructures to support research in the Arctic region. These research infrastructures will also contribute to human resource development, outreach, and information dissemination.
International Collaboration Sites
The observation facilities operated and maintained by NIPR and JAMSTEC in collaboration with research institutes in the Arctic are to be allocated as International Collaboration Sites. In addition to international collaboration through international joint research, the facilities are to be utilized for capacity building of early career researchers.
Plans for maintenance and management of international collaboration sites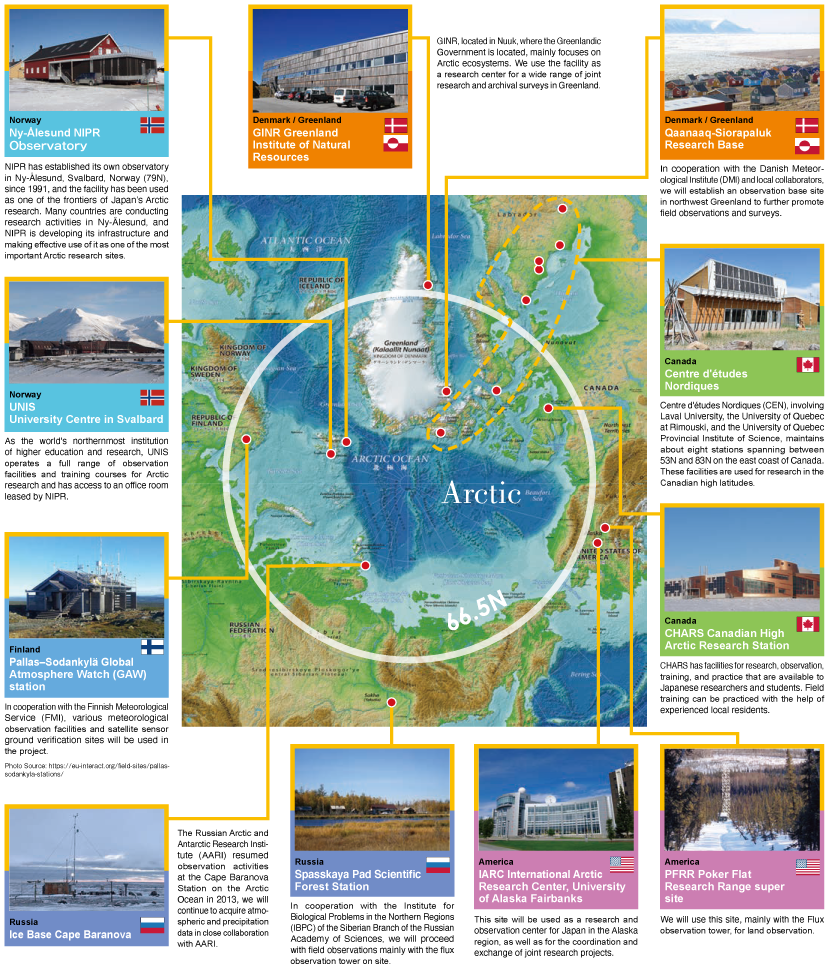 Canada
CHARS Canadian High Arctic Research Station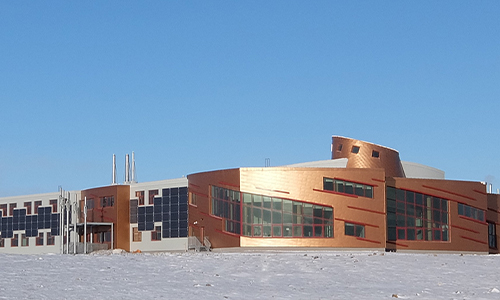 CHARS has facilities for research, observation, training, and practice that are available to Japanese researchers and students. Field training can be practiced with the help of experienced local residents.
Centre d'études Nordiques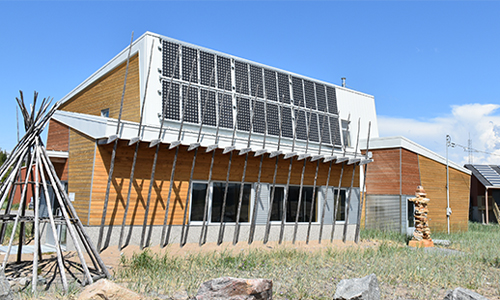 Centre d'études Nordiques (CEN), involving Laval University, the University of Quebec at Rimouski, and the University of Quebec Provincial Institute of Science, maintains about eight stations spanning between 53N and 83N on the east coast of Canada. These facilities are used for research in the Canadian high latitudes.
Denmark / Greenland
Qaanaaq-Siorapaluk Research Base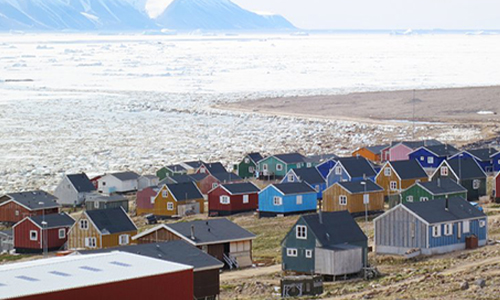 In cooperation with local collaborators, we established observation sites in northwest Greenland to further promote field observations and surveys.
GINR Greenland Institute of Natural Resources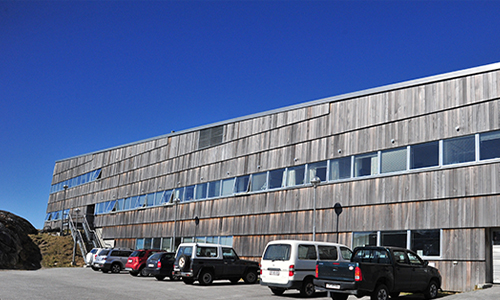 GINR, located in Nuuk, where the Greenlandic Government is located, mainly focuses on Arctic ecosystems. We use the facility as a research center for a wide range of joint research and archival surveys in Greenland.
Finland
Pallas–Sodankylä Global Atmosphere Watch (GAW) station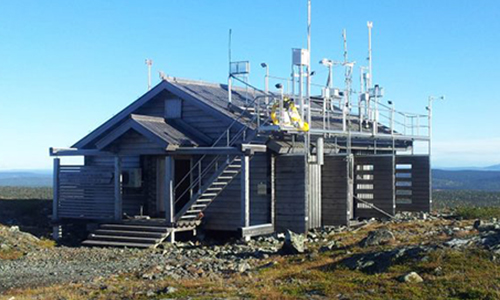 Norway
Ny-Ålesund NIPR Observatory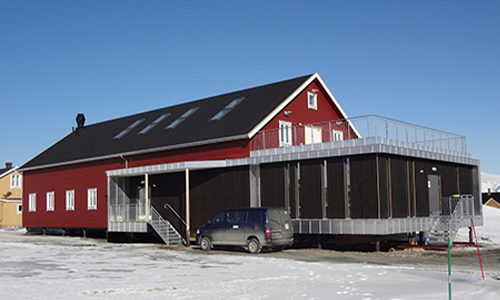 NIPR has established its own observatory in Ny-Ålesund, Svalbard, Norway (79N), since 1991, and the facility has been used as one of the frontiers of Japan's Arctic research. Many countries are conducting research activities in Ny-Ålesund, and NIPR is developing its infrastructure and making effective use of it as one of the most important Arctic research sites.
UNIS University Centre in Svalbard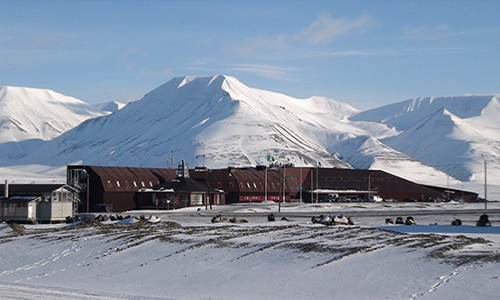 As the world's northernmost institution of higher education and research, UNIS operates a full range of observation facilities and training courses for Arctic research and has access to an office room leased by NIPR.
Russia
Ice Base Cape Baranova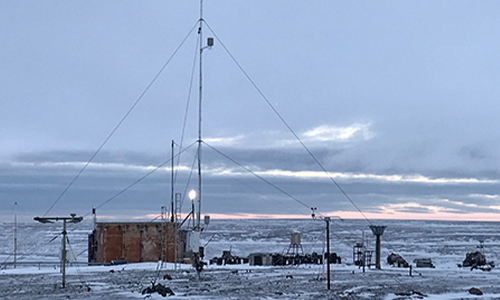 The Russian Arctic and Antarctic Research Institute (AARI) resumed observation activities at the Cape Baranova Station on the Arctic Ocean in 2013, we will continue to acquire atmospheric and precipitation data in close collaboration with AARI.
Spasskaya Pad Scientific Forest Station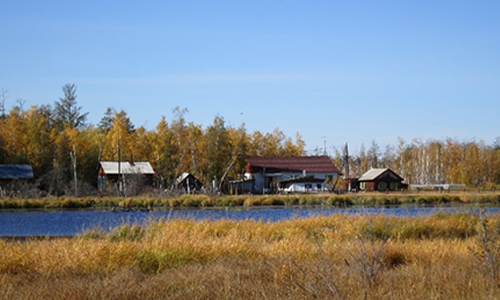 In cooperation with the Institute for Biological Problems in the Northern Regions (IBPC) of the Siberian Branch of the Russian Academy of Sciences, we will proceed with field observations mainly with the flux observation tower on site.
America
IARC International Arctic Research Center, University of Alaska Fairbanks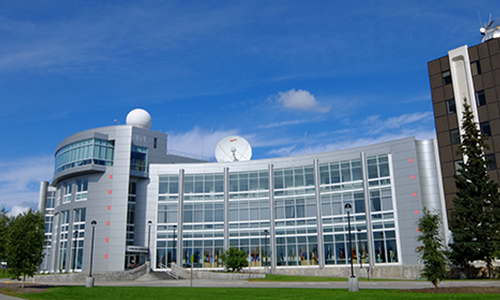 This site will be used as a research and observation center for Japan in the Alaska region, as well as for the coordination and exchange of joint research projects.
PFRR Poker Flat Research Range super site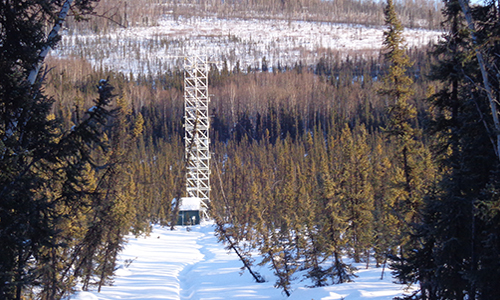 We will use this site, mainly with the Flux observation tower, for land observation.
Research Vessel
The Mirai, an oceanographic research vessel owned by JAMSTEC, is a maritime research platform with advanced observation equipment, onboard and inboard facilities, and navigation capabilities.
During the project period, the Mirai will conduct observation voyages in the Arctic Ocean to investigate changes in the marine environment and marine ecosystem. We also plan to provide Hokkaido University's training vessel, "Oshoro Maru", to promote its use as a platform for education and outreach activities.
Earth Observation Satellite Data
Taking advantage of satellite observations covering a wide range of the Arctic region in space and time, we will provide remotesensing data on oceans, land, ecosystems, and cryosphere from JAXA's earth observation satellites in an easy-to-access format for researchers in conjunction with the Arctic Data archive System(ADS).
Arctic Data archive System(ADS)
Through archiving and publishing research data acquired in the Arctic region, we will promote the development of an "Open Science" and "Big Data" infrastructure for domestic and international Arctic research.
ADS is developing proprietary technologies such as VENUS, a system to support ship navigation, and VISION, a data visualization tool, which will contribute to the social implementation of research results and to education and outreach activities using data.