The oral academic presentation at the 15th Polar Law Symposium and taking part in Arctic Circle Assembly
Overseas Fellowship Program Participant: FY2022 First Call Short-Term Program
Taichi Inai (Kobe University)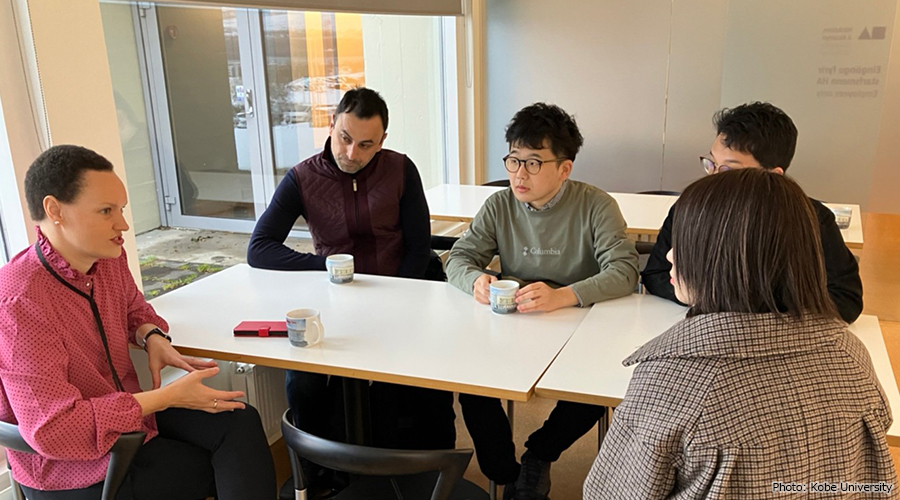 From October 7 to 18, 2022, the author visited Akureyri and Reykjavik in Iceland to conduct an interview at Polar Law Institute, University of Akureyri, and Arctic Council Working Group Secretariats such as Conservation of Arctic Flora and Fauna (CAFF) (October 8-11), and to take part in the 15th Polar Law Symposium (hereinafter PLS) (October 12-13) and Arctic Circle Assembly (hereinafter ACA) (October 13-16).

On October 8-11, the author had an opportunity to visit Polar Law Institute at the University of Akureyri, which has an academic exchange agreement with the Graduate School of International Cooperation Studies (GSICS), Kobe University. The purpose of this visit was to take lectures about international law in the Antarctic and Arctic and to interview (exchange opinions) with professor Rachael Lorna Johnstone (international law) and Arctic Council Working Group Secretariats such as CAFF (Fig. 1). This visit allowed the author to ask questions and learn about concerns related to legal issues, for instance, how the Ukraine Crisis in 2022 affected the implementation of the monitoring program by CAFF, what the legal status of indigenous peoples is or how to protect their traditional knowledge.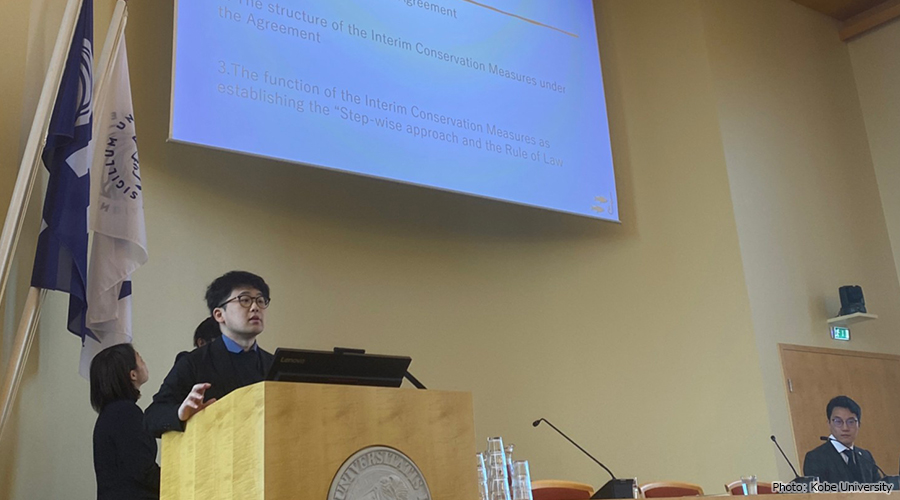 On October 12-13, the author participated in the 15th PLS held in Reykjavik. This academic symposium is an annual event gathering all actors involved in the Arctic such as international lawyers, government officers and organizations of indigenous peoples. The author also made an oral presentation in the morning of the second day of the Symposium: "Interim Conservation and Management Measures under CAO Fisheries Agreement" (Fig. 2). This presentation examined the legal structure of the Agreement to Prevent Unregulated High Seas Fisheries in the Central Arctic Ocean (CAO Fisheries Agreement), which recently entered into force, and its "step-wise approach". It examined in detail how commercial fishing could be started under Article 5 and why it is important that all 10 Parties agree on the Interim Conservation and Management Measures under Article 3, considering the Japanese interests and the commitment to the rule of law in the Central Arctic Ocean.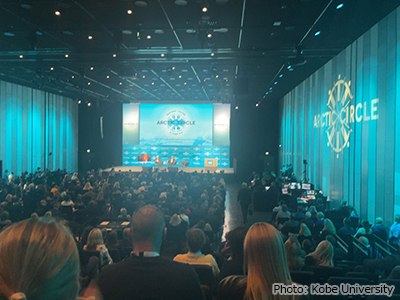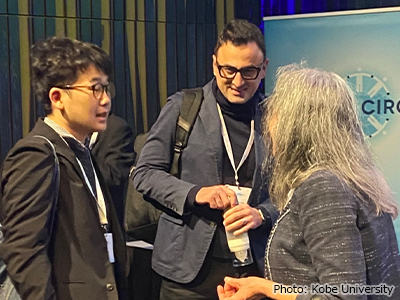 On October 13-16, the author participated in ACA to collect academic information on international legal issues in the Arctic (Fig. 3, 4). It was especially interesting for the author to observe China, Korea and Japan's cautious approaches towards the CAO Fisheries Agreement through their participation in breakout sessions. Furthermore, such academic information is very important for analyzing the significance of the CAO Fisheries Agreement in the context of international regimes focusing on Arctic and mechanisms against Illegal, Unreported and Unregulated (IUU) fishing from the legal perspective. Participation in the ArCS II Overseas Fellowship Program allowed the author to observe how the "mainstream fields in international law", such as international fisheries law and international human rights law (especially the rights of indigenous peoples under international law), involve some legal issues in the Arctic.